What is now a multi-billion pound industry started out as a humble arcade machine created by a group of college students in 1971.
Before then, playing video games had been a geeky pastime for small groups on university tech campuses, but in 1971, Nolan Bushnell, a student at the University of Utah, joined up with Jim Stein, a Stanford University researcher, to make a game.
They were both players of a game called Spacewar!, which was being run in a university lab. From Nolan's experience of working at amusement parks, the pair saw potential in making an arcade version of a video game.
After working on it for several years, they joined forces with Nutting Associates, an arcade company. Their game, Computer Space, was released for the first time for a physical test run in August 1971.
Built in a fibreglass cabinet, the simplistic space shooter game was hailed a success. The first arcade video game had been made.
But how did we get from the bleeps and bloops of the arcade to an industry that's worth more than music and film combined?
Let's chart its history.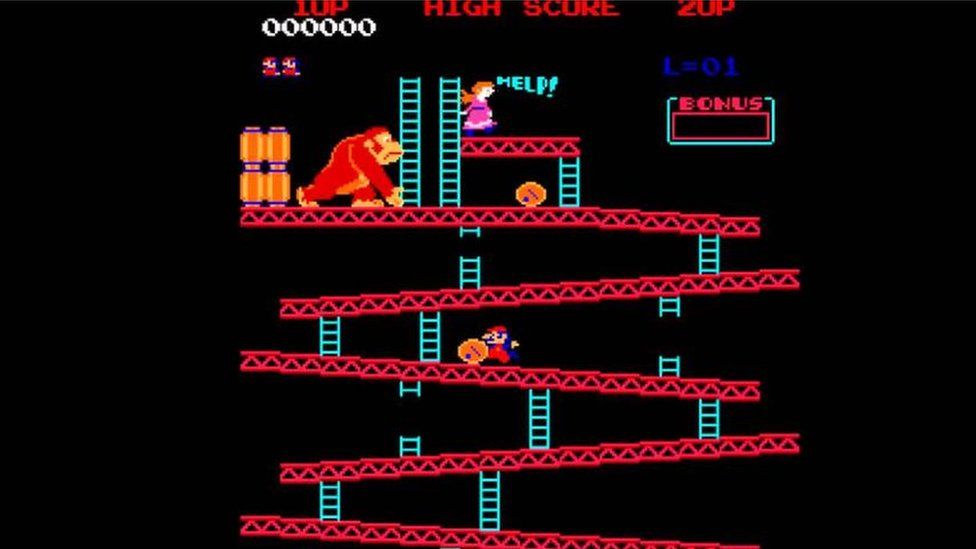 1970s: The birth of gaming
After the release of Computer Space, many more games were produced over the decade. The most well-known was Pong, which, while very primitive by the standards of today, is widely considered one of the most famous arcade games ever. The Atari-made title went on to sell 35,000 units worldwide.
This decade also saw the release of Space Invaders, which landed in Japan in 1978. Within the year, 60,000 machines had made their way to the United States.
It would take some time for home gaming to catch on, but this set the foundations for it, with Atari releasing a version of Pong that could be played at home in 1975. Mattel also made a handheld game console in 1979, called Intellivision.